Office Network & Relocation
Office relocation services and network solutions for growing companies like yours throughout The Twin Cities and Surrounding Areas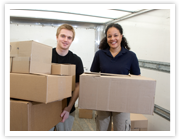 "If I invest in an office network management plan today, I don't want to have to do it again as soon as my business expands."
This is a real concern for many business owners like you who are worried their current technology can no longer keep up with their growing business.
With office network and relocation services from Invisik, you'll get a solution that won't become obsolete just because your business grows.
The team of experts from Invisik offer office networking solutions that can:
Grow as your business does - by providing office networking services that are scalable and cost-effective for years to come.
Pay for themselves - with a predictable, fixed price for your office relocation service.
Quickly open up your new office - with network services and solutions that can be installed without taking time away from your business.
If your technology infrastructure doesn't grow and change as your business does, your investment in IT is far from being cost-effective.
Invisik can design a network and relocation plan with room for you to grow. Serving The Twin Cities and Surrounding Areas, our technicians can deliver office networking and relocation services that will allow you to grow and save money in the future.
When you rely on our tailor-made solutions for communications cabling solutions, network cabling, structured cabling plans, office moving, office cable management, equipment/server racks, office cabling services, or structured cabling installation - you can rest easy, knowing your business is in good hands.
As experts in the creation and implementation of strategic network plans, we deliver solutions that will benefit your company for many years in the future. Our office relocation services and office network solutions are always created with your long-term success in mind.